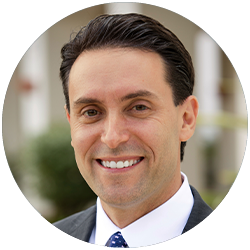 Marc is the Senior Editor of The Oxford Income Letter, a financial newsletter published by The Oxford Club. He is also the Editor of four Oxford Club VIP Research Trading Services: Stock Sequence Trader, Lightning Trend Trader, Oxford Bond Advantage and Closing Bell Profits.
And he's the two-time bestselling author of Get Rich with Dividends: A Proven System for Earning Double-Digit Returns and You Don't Have to Drive an Uber in Retirement: How to Maintain Your Lifestyle Without Getting a Job or Cutting Corners.
New Law Could "Reduce the Value of All Retirement Accounts"!
A Wall Street Journal writer said this bill "would actually reduce the value of all retirement savings plans: IRAs, 401(k)s, Roth IRAs, the works."
Details Here